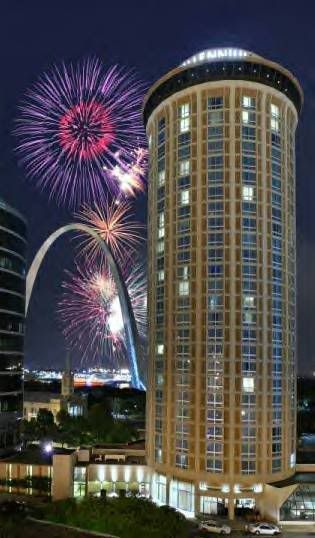 Your Redskins Hog Heaven writers pegged the Washington Redskins for seven wins this season. RHH projected Rex Grossman to finish the season ranked between 15th and 20th in quarterback performance. So nothing about Washington's 17-10 escape from the St. Louis Rams' fourth-quarter rally disappoints us. There is no such thing as an ugly win for the Redskins.
TV analysts referred to the outcome as a "Grossman win." Football is still a team sport, isn't it? Shouldn't the outcome have called a Redskins win? Or, if you are going to lay a win at the feet of a single player, a Ryan Torain win?
Torain made his first appearance of the season in the second quarter with the 'Skins unsafely ahead at 7-0. He rushed for 100 yards and a touchdown on his first eight carries. Washington had (and blew) a 17-point lead by halftime. Torain finished the day with 135 yards on 19 carries.
Take a deep breath before you say "running back controversy" in Washington. Mike Shanahan mixes and matches running backs. He just does. Running Back By Committee (RBBC) is the most loathed concept in fantasy football.
Fantasy teams must have stud players at every position. A stud player is that guy you start regardless of the match-up in real life games. Newby fantasy players bench Larry Fitzgerald because he is matched up against Nnamdi Asomugha and the Philly Eagles defense. Experienced fantasy owners know to always start your studs and expect them to beat any defense. Fantasy owners need consistent starts. They need predictability.
That's why I, as a fantasy owner, hated…HATED…Mike Shanahan in Denver. I could never count on him to start his running backs with regularity, so I shied away from drafting Denver backs. The only fantasy players more frustrated Sunday than Tim Hightower owners were owners with Torain on the bench. All of them are saying THANK You, Mike Shanahan. Only, they aren't really saying, "thank."
Shanahan is not trying to crush your fantasy dreams. He's just trying to win games. RBBC works for him. Torain's performance against the Rams does not predict how Shanahan will use Hightower against the Eagles. His mind is inscrutable in these things. He want's Andy Reid to stress over Hightower, Helu or Torain. You are not being disloyal to the Redskins if you trade Hightower or Torain off your fantasy team.
What to do with Rex?
Rex Grossman finished the day completing 15 of 29 passes for a mere 149 yards, one touchdown and two interceptions. His passer rating was 48.5, continuing the steady decline since game one. RHH warned readers to expect Shanahan to pull the quarterback at some point doing the season. The Redskins go into the Bye for Week Five. That is a graceful time swap quarterbacks, if Shanahan has anything like that in mind.
That allows time for the receivers to work out timing with John Beck and for the rest of us to get over the shock of it all. This is not a prediction. I am not even calling for Grossman to be benched, yet. I am just pointing out that the Bye is a better time to implement changes that could help the team win than, you know, the last two minutes against Detroit.
Speaking of Detroit, the Redskins have the Lions right where they want them, off the schedule.
The Cowboys were up 20-3 against the Lions at halftime, and then Tony Romo switched sides to become a member of the Lions defense. He threw three second-half interceptions, two were pick sixes to let Detroit back into the game. Calvin Johnson was unstoppable in the fourth quarter.
If the 4-0 Lions are on your schedule, you best sign Optimus Prime at safety. I watched a lot of cartoons and Prime beat Megatron every time.
The Rams are not thinking of a quarterback switch. I cannot quite tell what's going on with that team. It is clear that the receivers are not the equal of Sam Bradford. The on-field confusion points to something going on behind the scene, like a conflict between the front office and the coaching staff.
That is pure speculation on my part, but one thing is true. A better team would have made more of the Redskins' gaffs than the Rams did Sunday.
BOXSCORE on NFL.com