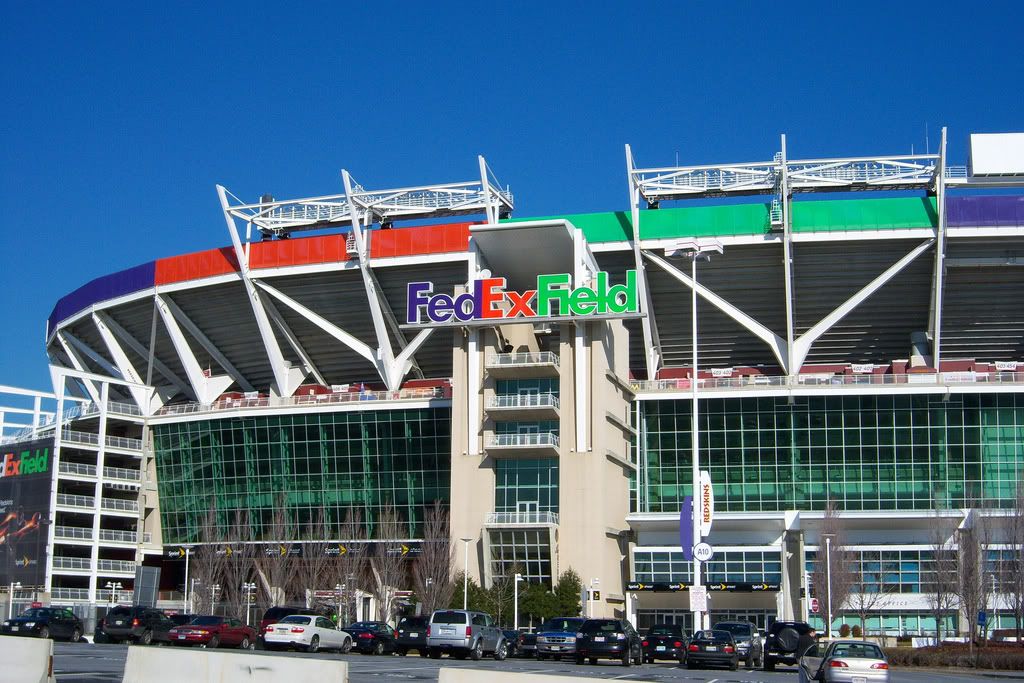 Going to the New York Giants at Washington Redskins game at FedEx Field today? Then be aware of items you cannot bring into the stadium.
Bags, including: backpacks, gym bags, duffel bags, packages, briefcases, large purses, etc.
Food and beverages of any kind
Umbrellas (plastic ponchos are available for sale at select merchandise areas)
Bottles, jugs, thermoses, cans, coolers, or any other container
Animals (except for certified guide dogs assisting disabled guests)
Whistles, horns and other noise makers
Weapons, firearms
Illegal drugs
Folding chairs
As the country commemorates the victims of 911, it is best to beware that the two NFL teams representing the locations of the terrorist attack on America will meet at FedEx. So the nation's guardians will be extra vigilant…at FedEx. Arrive early and be watchful of suspicious behavior.
Just because a guy is dressed in a blue jersey, that doesn't make him suspicious.
Kick-off for the 2011 Giants at Redskins game is 4:15 PM Eastern. The FedEx Field parking lots open to the public four hour prior at 12:15 PM, although it would have been wise to open parking at 10:00 AM for opening day.
The list of prohibited items applies to all events at FedEx, not just Redskins games. For detailed stadium information, see the Stadium Guide on Redskins.com.
Click here for parking and driving directions to FedEx Field.
HAIL!