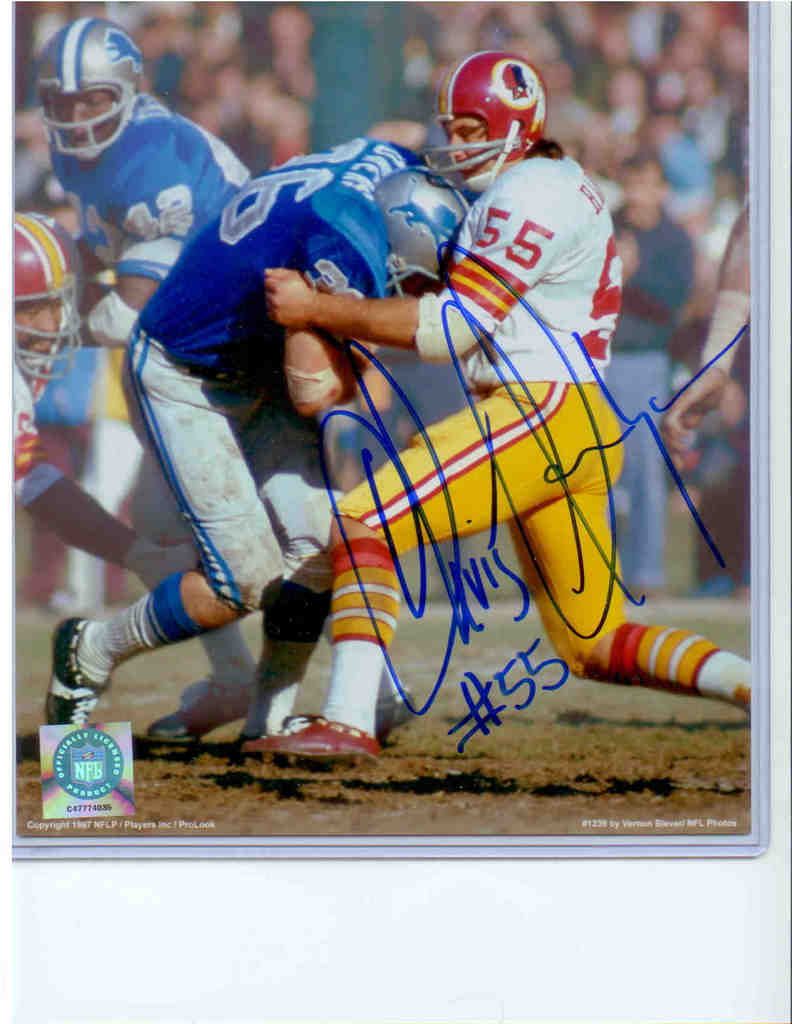 WOW! Former Washington Redskins linebacker Chris Hanburger, The Hangman, was selected for the Pro Football Hall of Fame Class of 2011 today.
I didn't expect that he would make it. Not that he didn't deserve it, but there was drought of 'Skins making the Hall in recent years. Art Monk's and Darrell Green's 2008 selection to the Hall broke the dam. Russ Grimm was selected in the Class of 2010.
Redskins defenses in the 1960s was defined as Sam Huff and 10 other guys. Hanburger joined the Redskins in 1965 Draft (18th Round). The defense came in for a noticeable upgrade for the offense-minded Redskins beginning with Vince Lombardi in 1969. They were fierce with George Allen's Over-The-Hill defense. Hanburger, with his clothes line tackle, was chief enforcer.
Well deserved.
See the full story at Redskins.com and at profootballhof.com.
Point after: Former Redskin Deion Sanders was also selected to the HOF. Sanders appears in The Cranky Redskins Fan's Guide to Daniel Snyder that triggered a lawsuit by Daniel Snyder.
NFL.com video of Hanburger HOF selection