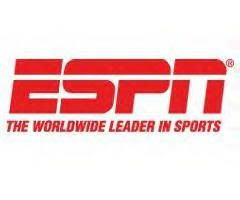 ESPN football analyst John Clayton never met an offseason blockbuster trade he didn't like. Whenever a team signed an Albert Haynesworth or Nnamdi Asomugha, you could count on Clayton to write up that team as a Super Bowl contender. Clayton did exactly that when the Redskins traded two useful Draft picks to Philadelphia for Donovan McNabb. "Automatic contenders for the East," Clayton said. (I haven't quite forgiven him that.)
So what am I to think when Clayton says this about the Washington Redskins fast start to the top of the division?
"For the record, I bought into the Dream Team, and, like the majority, I went with the Philadelphia Eagles. They won the offseason, and they had Michael Vick.
Well, we're four weeks into the season, and we have to come up with alternatives. If I had to admit my Eagles pick wasn't right, I'm going to surprise you with the next option. Believe it or not, theWashington Redskins might win the NFC East.
As you know, schedules are everything, and the final 12 games give the Redskins the best opportunity to win the division. The key is winning home games within the division. If Washington can do that, it will win the East.
Sure, it sounds crazy to go with a team led by Rex Grossman, but the closing schedule can negate the woes of one of the worst closing quarterbacks in the league. First of all, the Redskins face a .417 closing schedule, second to only the Arizona Cardinals as the easiest closing schedules in football."
~ ESPN Hot Button: Eagles vs. Redskins
I am stunned. I am frightened. Saying this about the Redskins is tantamount to calling us a Dream Team.
We are doomed.