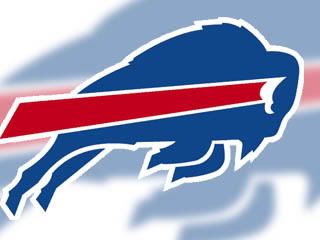 Washington Redskins fans can't seem to find middle ground on anything. Rex Grossman, who has a 23-16 record as a pro quarterback and who is playing marginally better than his career average, is the spawn of Satan to many Washington fans. Last Saturday, fans thought the Redskins finally came to their senses on John Beck, the former "most popular man in town." Beck was sure to lead Washington to playoff glory. By Sunday evening, it was what could this team do to land Andrew Luck?
Not knocking Beck or Grossman or Redskins players. I'm knocking fans, at some risk to my readership. Fan sentiment reveals as much about us as it does about the team. Players are castigated for failing to live up to our inflated expectations. They are flawed people like the rest of us—squirrels trying to find a nut—doing the best they can with whatever gifts they have. It is us who want them to be more than they are.
The true appeal of team sports, especially football at any level, is watching how average teams overcome their flaws and maximize their strengths to overcome adversity. Adversity tests the entire organization. That's where the entertainment is found and the drama involves much more than individual players, even quarterbacks.
Mike Shanahan gets higher marks for his roster moves this season than last by adding young building block pieces and averaging up from the middle of the roster. The Redskins lose a lineman and have a Sean Locklear to step in. Snyderrato never got that. Even Shanahan made questionable moves last year to start his Redskins tenure.
Washington's 2011 moves to add building block players, playing young talent and insisting on genuine competition to make the game day roster are what teams do to rebuild perennial contenders. I love what Shanahan is doing this year, even if the Redskins finish with the same record as last season.
The Redskins, however, have lost the support of the gambling crowd. Washington opened the season as 100/1 odds to make the playoffs. They gained support after early wins. Bodog dropped the payout to 50/1 odds to make the playoffs going into the Panthers game. But, after two losses to two teams who combined for two wins, Bodog boosted the odds to 80/1 to attract the Redskins crowd.
Recent AccuScore simulations have the Redskins making the playoffs in 13.6 percent of the runs and winning the title in 4.9 percent of the runs.
"The Buffalo Bills are a solid favorite with a 71% chance to beat the Washington Redskins. Fred Jackson is projected for 95 rushing yards and a 53% chance of having at least 1 rushing TD. In the 28% of simulations where Washington Redskins wins, John Beck averages 1.46 TD passes vs 0.83 interceptions, while in losses he has a ratio of 0.95 TDs to 1.46 interceptions. Ryan Torain averages 100 rushing yards and 0.84 rushing TDs when Washington Redskins wins and 64 yards and 0.37 TDs in losses. The Buffalo Bills has a 72% chance of forcing more turnovers than they commit. Positive turnover margin helps them win 82% of the time. SPREADS / TOTALS: Current Point Spread is BUF -6 — Over/Under line is 45.5″
The Buffalo Bills haven't been to the Super Bowl since the Jim Kelly-Thurman Thomas glory days. Like fans in Washington, Buffalo fans wanted owner Ralph Wilson to sign a big name coach after Dick Jauron's dismissal. The usual suspects, Cowher, Gruden and (cough) Shanahan made the fan wish list.
Mike Shanahan interviewed for the spot. As we now know, Shanahan was in conversation with Dan Snyder for the Redskins head coach position since the end of the 2008 season. Shanahan knew the Redskins offer was coming at the end of the 2009 season when it was politically feasible for Snyder to release Jim Zorn after sabotaging Zorn's efforts. (it wasn't all that hard to do.)
The suspicion is that Shanny used his interview with Ralph Wilson to lever a bigger contract from Snyder. We don't know what the conversation was between Shanahan and Wilson. I don't see how any coach candidate, even one of Shanahan's stature, could blow off a invitation from an owner. Bills fans still resent the scenario, as shown by Joe Pinzone's post, Remember This Guy?, on the Buffalo Wins blog.
Pinzone and I did a Q&A exchange on the Redskins-Buffalo game that's fascinating to read. I'm doing a podcast with Pinzone this evening. Look for the links to both tomorrow.
Disclosure: AccuScore and Bodog allow us to use their content in exchange for running the following statement:
AccuScore's football betting system is based on calculating the precise probability teams have of winning each game, their division, and making the playoffs. Using projected lineups, football predictions are created by simulating each game of the season one play at a time, up to 10,000 to 20,000 times for accurate forecasts, Visit AccuScore for weekly updates for all football and sports predictions.
Bodog is a trusted source for information on major events worldwide. Bodog's odds on sports, pop culture, business and politics have been featured regularly by leading sports, news and entertainment publications.